Library is open for public
It is necessary to make an appointment by e-mail prior to visiting the archive.
Prosíme o dodržování všech aktuálně platných protiepidemiologických opatření. Těšíme se na naši návštěvu!
Kontaktní osoby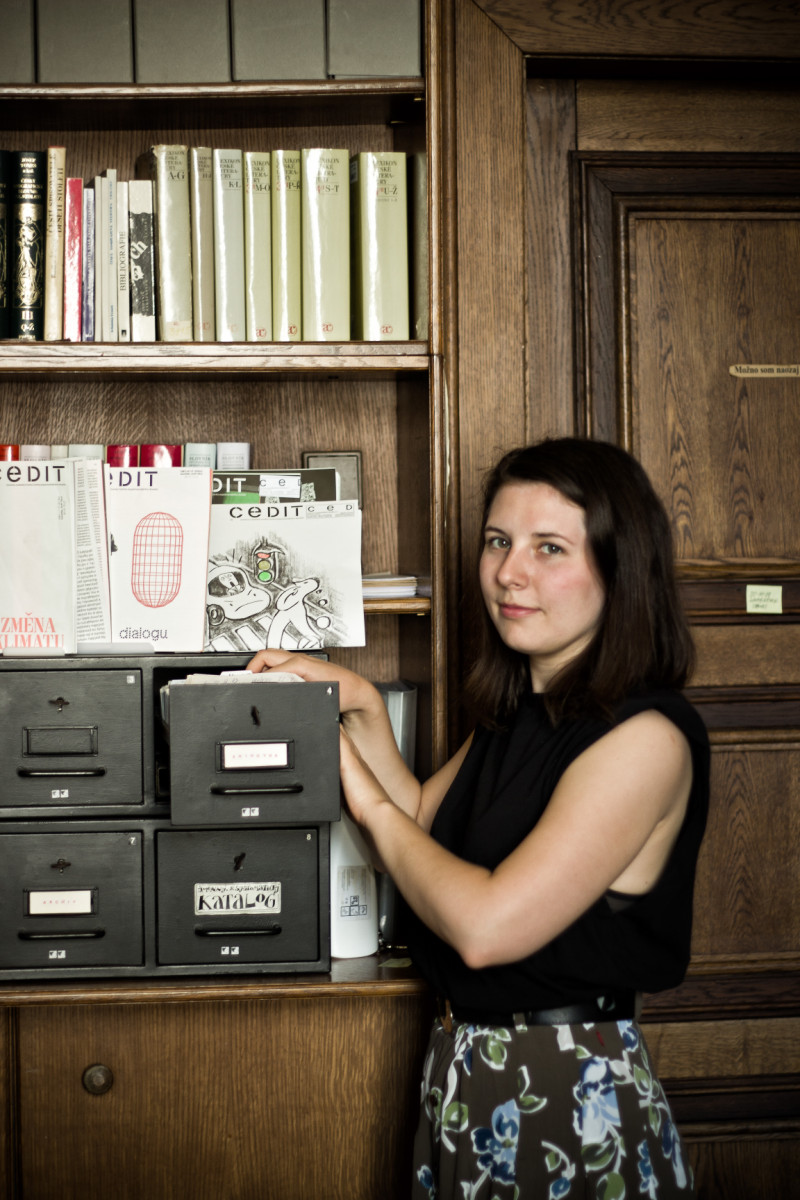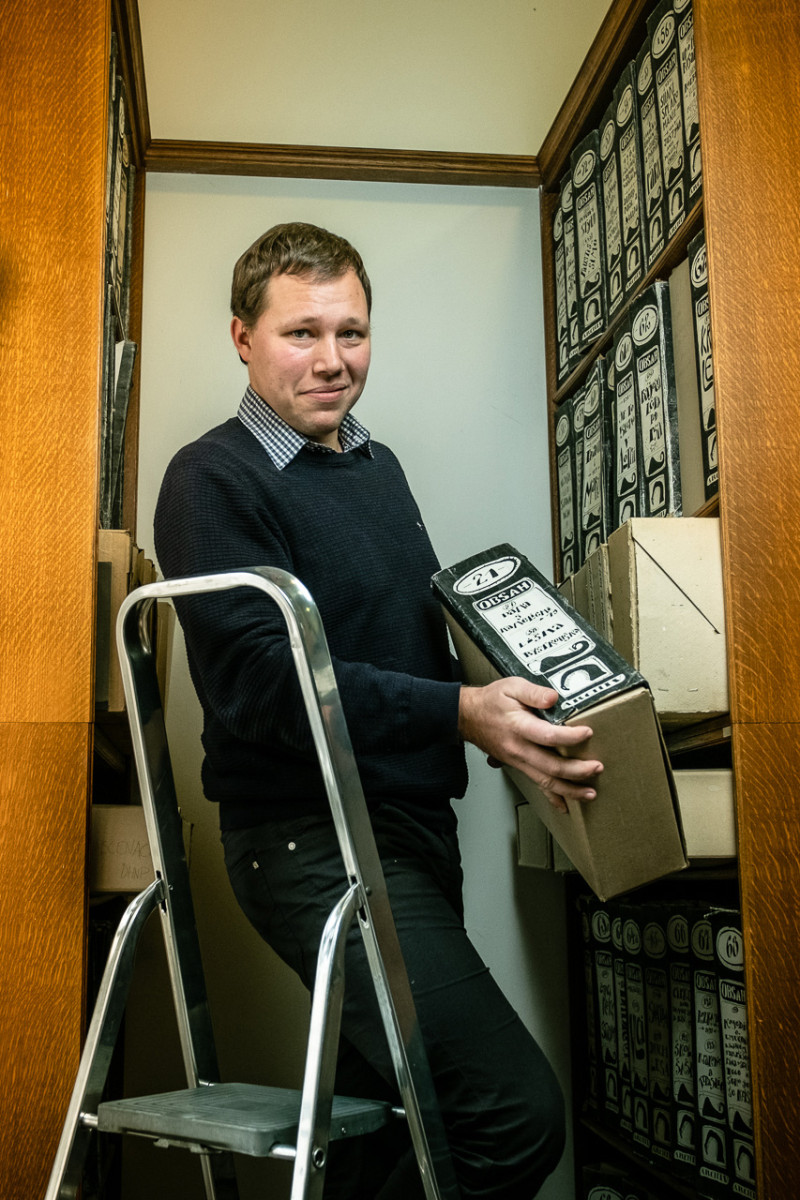 The Centre for Experimental Theatre (CET) library and archive is closely associated with the original concept of the Centre for Experimental Theatre that opened in 1992 in the building of the House of the Lords of Fanal on Zelný trh square in Brno. The main goal of the institution is to archive documents relating to all CET art centres and create a library collection focused primarily on alternative theatre.
The construction of the library began in 1995 and officially opened in December 1997. It was created on the basis of items from the original library in the theatre Husa na provázku [Goose on a String], books purchased by CET between 1992 and 1995, and publications that were donated by the United States Embassy. The library serves professionals in the field and the general public, a large proportion of whom are students of arts-oriented schools, and also professional researchers.
There are three study places and a PC.
The library collection consists of specialist theatre literature oriented primarily towards alternative theatre and the history and theory of it, but also provides a base for the study of theatrology generally in the form of basic academic publications in the area of theatre studies, historiographical studies, and theatrological manuals and dictionaries. In addition, it contains over 500 volumes of plays, and around 200 volumes of fiction (literary works that form the basis for works of drama). It also has an extensive collection of theatre periodicals and a collection of the scripts and programmes of the theatres Husa na provázku, HaDivadla, Divadlo U stolu and other artistic centres of the Centre for Experimental Theatre.
The library is a member of the SIBMAS International Association of Libraries, Museums, Archives and Documentation Centres of the Performing Arts.
Documentation on events organized by CET (performances of guest theatres, exhibitions, lectures and concerts).
Archives of the theatres Husa na provázku and Divadlo U stolu (scripts, programmes, press clippings, photographs, posters, videocassettes of productions, and, in the case of Husa na provázku Theatre, also materials for paratheatrical events and tours).
A partial archive of HaDivadlo Theatre.
A partial archive of Studio Dům.
An archive of the platform Terén (established in 2019).